Here's A Set Of Pics With Some Stunning Celebrity Engagement Rings
The purchase of the engagement rings is the first step in tying the knot. There are many quotes to be mentioned in this chapter, anything from "size doesn't matter" and up to "diamonds are a girl's best friend". Truth be told, when it comes to celebrity engagements, the latter quotes is a commandment and the first, well… that doesn't even stand.
We've gathered some of the fanciest, biggest, shiniest and most stupendous celebrity engagement rings. While some of these couples already got married and others are split up, the diamond damage has been done. I can't pick a favorite, can you?
#1: Amal Alamuddin (engaged to George Clooney)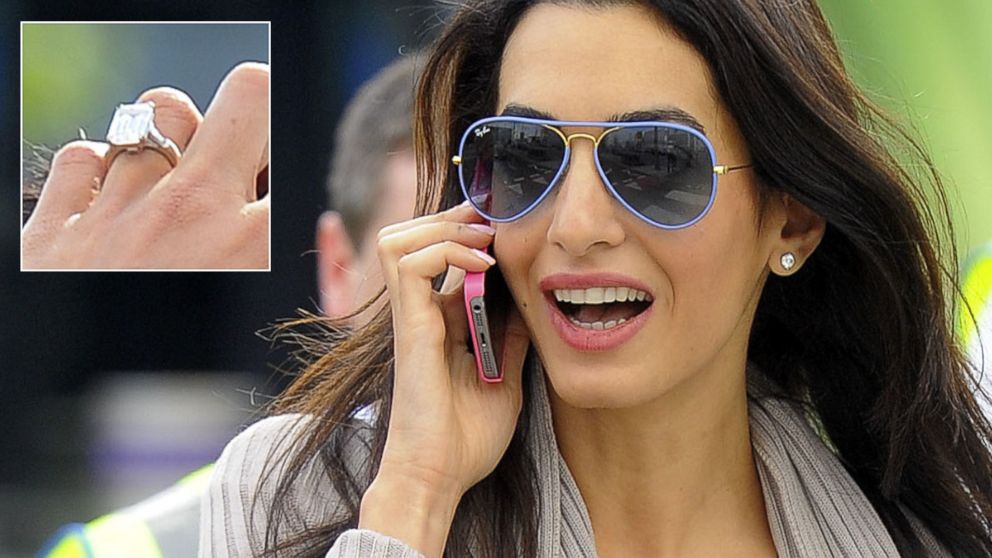 #2: Amber Heard (engaged to Johnny Depp)
#3: Mary-Kate Olsen (engaged to Olivier Sarkozy)
#4: Beyonce (married to Jay-Z)
#5: Miley Cyrus (engaged to Liam Hemsworth)
#6: Carmen Electra (engaged to Rob Patterson)
#7: Avril Lavigne (engaged to Chad Kroeger)
#8: Jennifer Aniston (engaged to Justin Theroux)
#9: Eva Longoria (from her engagement with Tony Parker)
#10: Mariah Carey (a ring from Nick Cannon)