Avon Glazewear Diamonds Lipstick Pink Tiara
Avon products Inc. is an American cosmetics, perfume and toy seller that is making sales in over 140 countries all over the world. It was founded in 1886 by a 28 year old young man called David H. McConnell who was a door-to-door book seller. After a while he came up with the idea to give with each sold book a perfume. He realized that the perfumes were a lot more popular than the books, so soon he founded the California Perfume Company and the rest is history.
<-336×280 Large Rectangle – center->
Every woman needs some kind of lipstick or lip gloss and fortunately these days there are hundreds of manufacturers and hundreds of brands to choose from. When we select a lipstick we take into consideration various factors, such as the quality, the color, the ingredients, sometimes even the casing. It is only natural that in a world where everything is spinning around money we take into consideration the price as well.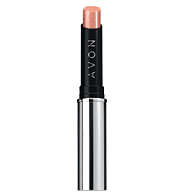 In our days Avon is a very popular cosmetics producer and it also is very well known. It has numerous products that have received positive ratings and feedback. One of these well known products are the Avon Glazewear Lipsticks. These lipsticks are like a balanced combination of lipstick and lip gloss with the right amount of glitter to make your lips sparkle in a way that is just perfect. It is very easy to apply since it goes on smoothly. The aesthetic appearance is appealing as well; it has a chrome silver cylinder. When the lid is removed, the lipstick holder tube is revealed with a silver 'Avon' inscription on it.
The lipstick is said to stay on for about 6 hours which is very long if you come to think of it. When the color begins to fad, the glitters still stay on and these are a little difficult to remove. Since the lipstick is quite thin, it is advisable to pop out only a short section of it because otherwise it might snap. The opinions regarding the price are quite divided. Some say that it is inexpensive; others say that it is expensive. The objective truth is that its price is about $8.
Avon Glazewear Diamonds Lipstick comes in 6 shades: Chocolate Sequins, Coral Goddess, Lustrous Berry, Pink Tiara, Ruby Slippers and Wine with Shine. One of the most popular shades is Avon Glazewear Diamonds Lipstick Pink Tiara. As the name suggests it is a shade of pink, but it isn't that baby pink kind of pink. It is rather a more mature pink that can be worn even in daytime, although most women wear sparkling lipstick only during the night.

It looks great with every skin tone (even those women can wear it, who have a very light skin color because this shade of pink doesn't make them look pale) and hair color. I can recommend
Avon Glazewear Diamonds Lipstick Pink Tiara
to everybody; I think it is worth trying it at least once; you can never know how much you will love it.11